Relatiecoaching: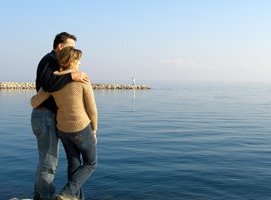 Voor hen die willen werken aan een bestaande relatie,
of voor diegene na een scheiding of stukgelopen relatie zoeken naar oplossingen en verwerking van oude conflicten.
Maar ook voor hen die meer bewust willen omgaan met het opbouwen van duurzame relaties.
Welkom bij de relatiecoach!
Wij helpen U graag verder bij volgende
aandachtspunten;
Het aangaan of opbouwen van een nieuwe relatie.

Onderzoeken van persoonlijk verwachtingspatroon i.v.m. onze relatie.

Rouwverwerking of scheiding.

Omgaan met veranderende gezinssituaties.

Vaardigheden of inzichten ontwikkelen die U helpen bij het onderhouden van duurzame of gezonde relaties

Werken aan communicatieproblemen binnen relaties.
Verschillende invalshoeken of aanleidingen om naar een relatiecoach te gaan;